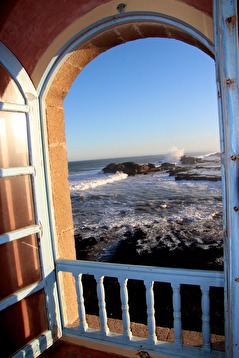 Let us arrange your own, unique trip to Morocco – a road trip to the Sahara, a trek in the Atlas Mountains, or simply the perfect riad and a city tour in Marrakech.

We can customize your trip according to your tastes. Our hand-picked guides will translate and explain every little thing that might seem puzzling. As your door-openers they will make your trip unforgettable!


Book a riad in Marakech or Essaouira
In Marrakech and Essaouira, finding a riad/hotell that perfectly suits your needs and your wallet is no easy task. Marockoresan can do this for you – and it is our ambition that it should cost no more than if you did it yourself.

Combination tours
To get the most out of your trip we can recommend our Marrakech-Atlas Mountains-Essaouira combination tours. During almost all the winter you will find us on the ground in Essaouira where we can give you some hints on the best spots and secret hideaways in the city.

Guided group tours
Join one of our popular guided group tours where we set out to meet the genuine Morocco. Read more (in Swedish)

Marrakech. Essaouira. Atlas Mountains. Sahara. Where do you want to go?
We love Morocco and we want you to do the same! We arrange unforgettable experiences where you can expect to meet the hospitable locals and to see the genuine Morocco. This personal, value for money experience is only a few hours of air travel away!

This is photo op country!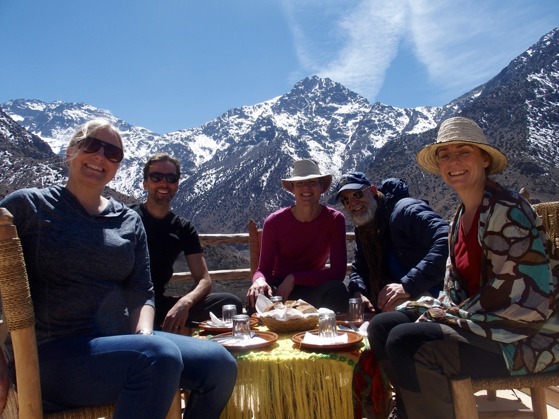 Morocco is an endlessly beautiful and exciting country, as from mainstream as you can get. There seems to be more of everything: Magnificent and varied nature. Intense colors. Hectic. Restful. Blooming and luscious. Arid and rocky. Cold. Hot.
Accprding to Australian Sunday Morning Herald Morocco is the best place in the world for taking photos: People, villages, alleys, nature, sunsets, food. The light and the colours are exceptional, from the spice market in the souk to the mud-colored villages in the desert, to the Bedouins always dressed in blue. In Morocco with a camera you can't go wrong!
See for yourself here on marockoresan.se. I, Annika Thunström, have taken all the pictures myself when visiting this breathtaking country.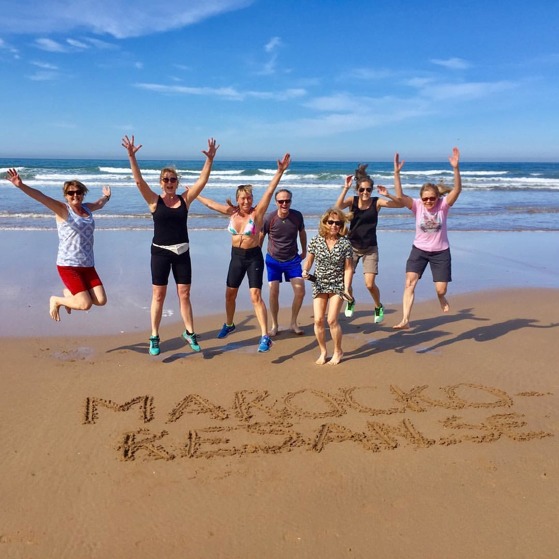 "After the trip I am a better person. A part of my soul is still travelling..."
Marockoresan has been arranging tours for five years. 76 of our travellers have so far been kind enough to fill in our poll and the result almost makes us blush:

With 5 being the highest possible mark:

"Superb planning, great accommodation, wonderful meals, many visits and meetings with Moroccans and Berbers with much to tell about daily life. Marvelous walks, markets, fantastic memories, pics and trips along the coast, in the countryside, in the mountains, in impressive surroundings – even riding dromedars. Our lovely guide has ambitiously and enthusiastically done EVERYTHING for us to see, learn and experience as much as possible in one week = 5 ***** Trip Advisor recommendation."
Read more customer reviews

NEW Adventure Tour:
Land Rover to Sahara!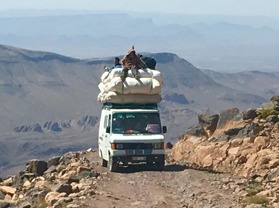 A one week guided tour with Land Rover off track in the Atlas Mountains and in the Sahara. Unforgettable experiences! 10-17 march 2018. Read more

Group tour March 2018 - Marrakech, Atlas Mountains & Essaouira

"My Morocco": Experience tour to Marrakech, Atlas Mountains and Essaouira. 24-31 march 2018. Read more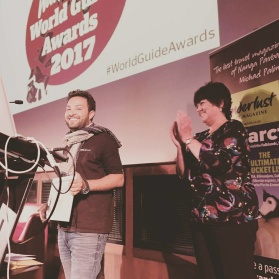 Our earlier partner at Marockoresan, Khalid Lamlih, was top of the list World Guide Award 2017 according to travel magazine Wanderlust.
Last year he was awarded "Guide of the Year 2016" by the adventure travel company PEAK. Khalid is a true GUIDE who takes pride in letting his guests meet people (rather than taking them to shops and getting a commission…). He loves showing off his country beyond the travelled path. And he certainly knows how to spellbind his listeners with his many stories.
NEW:Yoga in Marrakech & Atlas Mountains
"5+. For the combination of adventure, the unexpected, the contrasts, value for money, your commitment."
Of course you dare go to Morocco!
Marockoresan has the statutory Kammarkollegiet travel guarantee.

– Group tour with Swedish guide 1-2 weeks

Share our home page with your friends! Just klick the Facebook ikon.